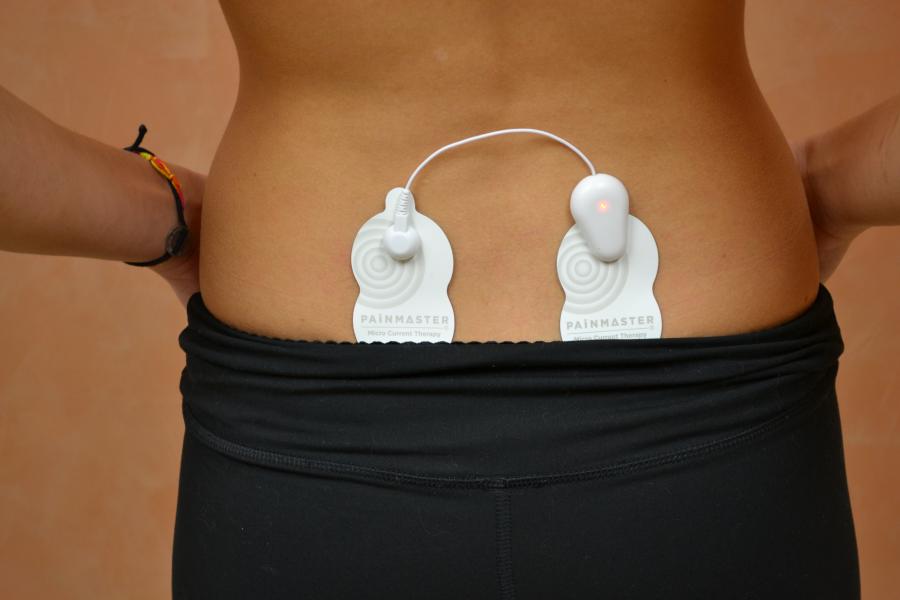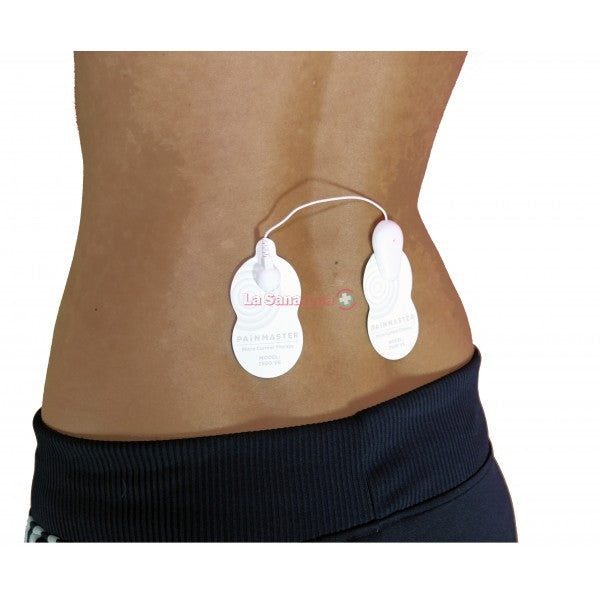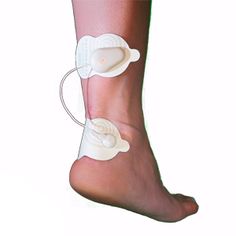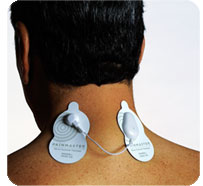 Painmaster – 2 Pack & Pads Combo
Description
Safety Information
Register & SAVE
Painmaster Microcurrent Therapy
2 Pack of Painmaster with 2 extra Pairs of replacement patches. Painmaster is a revolutionary Micro Current Therapy (MCT) Patch that is drug free, non-invasive and proven to control pain and promote healing.  Painmaster conveniently goes everywhere you go, for day after day effective treatment. The Painmaster Patch can be worn under clothing and during everyday activities, sports or exercise.  Painmaster is NOT a TENS device.
Painmaster 2 Pack Combo Includes 2 Painmaster units plus 2 extra pairs of patches. Everything you need to use Painmaster Microcurrent therapy.
Not to be used during Pregnancy or by those with pacemakers, insulin pumps, or under 12 years of age. Never place patches over an open wound, on the head or directly over or near transdermal drug delivery patches. Read ALL instructions prior to use. If you suffer from ailments or injuries consult your physician for medical advice.
Register to receive product updates, member specials and users tips to get the most from your Painmaster products.

Painmaster – 2 Pack & Pads Combo
FAQ
How long do I need to use it for?
Because Micro Current Therapy works at the cellular level using only micro-currents it works slowly.  Patience is the key to getting great results.  For some people the results are apparent in a few hours, for others a few days treatment initially may be required to establish if the therapy is effective.
Important:  It's important to understand not every pain treatment type works for everyone.  A trial will establish whether Painmaster works for you.  If you have continuing pain please consult your doctor immediately.


Will I feel the current, generated by the PainMaster MCT Patch?
No. The micro current generated by the Painmaster MCT Patch is too low to be felt by the vast majority of people.


How is this different to a TENS machine?
Micro Current Therapy is quite different to TENS. Whilst they are both Electrotherapy devices, they use very different levels of current to provide different kinds of relief. Painmaster Micro-Current therapy isn't simply a pain blocker. It may help to reduce inflammation caused by the underlying condition causing pain so it's ideal for longer term pain conditions and pain management, but not for short term relief. The current cannot be felt by the user.
Are there spare patches in the pack?
No, each Painmaster pack contains one set of patches. If used carefully and on clean skin the patches generally last as long as the battery, however replacement patches are also available in packs of 2 sets (4 patches).
Read More
Shipping
Can't See Your Country?
Painmaster currently ships to limited countries. Other distributors here:
United Kingdom www.painmasteruk.co.uk
Spain www.keylife.es/es/
Australia www.painmaster.com.au/
Order Tracking
We will inform you of tracking information when your order is dispatched to allow you to track and monitor your order progress.
Global Shipping
Orders are dispatched within 72 hours of confirmation. Orders are shipped from our Australian warehouse. We're at the bottom of the planet so please allow a little time for delivery!